Laura Gasparis Vonfrolio RN, PhD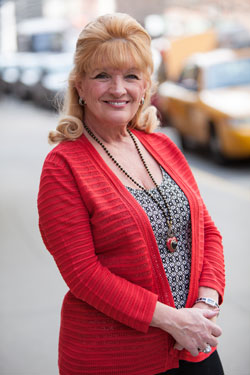 An outstanding seminar leader, Dr. Gasparis Vonfrolio has been a nurse for over 30 years in critical care nursing and has held CCRN and CEN certifications over 13 years. She obtained an Associate and Bachelors degree in Nursing, MA from NYU in Nursing and a PhD in Nursing Education.

She has held positions as a staff nurse, staff development instructor and a tenured Professor of Nursing. Dr. Gasparis Vonfrolio has published over 30 articles and authored 11 books including the Critical Care Examination Review and Emergency Nursing Examination Review books, 12 Lead EKG Stat! and 25 Stupid Things Nurses Do to Self Destruct.

She organized the "Nurses March on Washington DC" with over 35,000 nurses protesting which has been the catalyst for nurse legislation for safe patient ratios. She is the former President of The National Nurses in Business Association and the current President of Education Enterprises. Laura has appeared on television shows, Good Morning America and Niteline discussing nursing issues.